Who
We Are
We are a committed team of digital marketing experts who thrive on enabling nonprofits for success in meeting marketing goals whether it is to spread brand awareness, increase donor strength or engage more volunteers.
Our holistic approach is designed to help you understand where to begin, bridge the gaps in your current marketing strategy and on how to amplify a sound digital marketing solution for specific and measurable results.
Based on your current roadmap, we gauge the pluses and minuses to create an actionable strategy in marketing for nonprofits. We use the best practices in digital marketing for nonprofits to ensure optimised strategies are tailored based on your specifications, so you get measurable results that meet your business goals.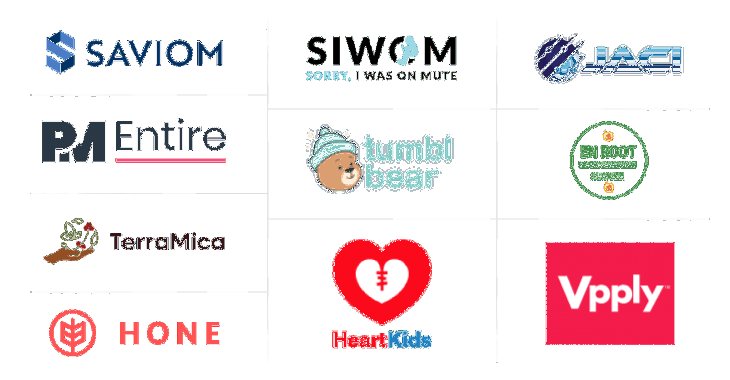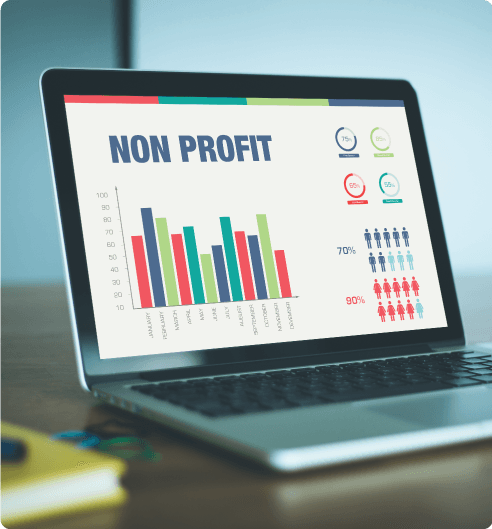 What

Does Marketing

Do for a Nonprofit?

Marketing, if done right, can help you build and nurture a connection with your target audience to meet your objectives or goals. It is the most effective way for a nonprofit to make itself known and heard on a public platform, especially if you aim to garner more support and resources. Whether it's a need to raise funds, engage volunteers, spread awareness or promote your cause, marketing doubles as your mouthpiece and as a loudspeaker.
Why

Do Nonprofits Struggle

With Marketing?

The premise that nonprofits operate on is with a limited amount of marketing knowledge, resources and funds. This can make it challenging to constantly evolve and stay in tune with changing digital marketing trends.

Earlier, nonprofits primarily used traditional methods of cold calling and donor patronage to promote their cause and engage donors or volunteers. However, with digital transformation, nonprofits now need to know how to make the best use of digital marketing opportunities to gain maximum benefits. They need to factor in the right kind of digital strategy, relevant marketing channels for communication, choice of metrics to evaluate progress and lots more.

With limited resources available, nonprofits may not necessarily have the right kind of qualified or experienced marketing teams to help spearhead their goals or objectives. To bridge the gaps that need to be filled, a digital marketing agency for nonprofits with relevant experience can be a great choice to help meet business goals.
What

are the Basic Differences Between

Nonprofit and Profit Oriented Marketing?

While both nonprofits and for-profits focus on delivering benefits to you, the main difference that sets them apart are their goals. For-profits market consumer goods and services that will directly benefit you.

They use marketing approaches to attract a target audience by showcasing features or USPs of the products or services that can be valuable to users. Nonprofits on the other hand use marketing initiatives to educate the masses on various social or philanthropic causes by spreading awareness and emotionally appealing to a target audience. This is done in order to solicit donations that will indirectly provide benefits to the concerned recipients.
What
We Do
As a full-service digital marketing agency for nonprofits, we at Growth Ganik empower you in the right direction by helping you start with the essential building blocks.
A sound foundational marketing strategy for nonprofits is specifically customised to help you meet your goals such as to spread more brand awareness grow your donor base, increase volunteer signups or reach out to community groups. Based on your mission, the gaps and specific results you need, we then deep dive into creating actionable plans at a granular level.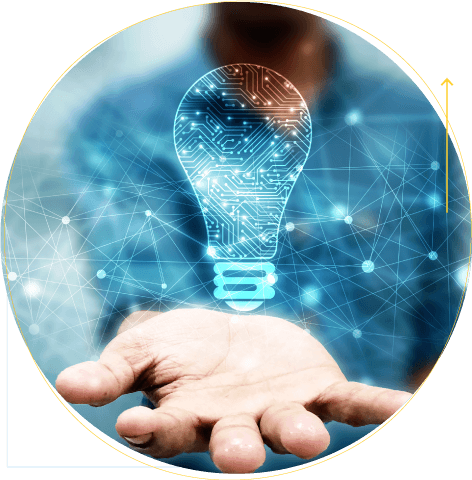 FAQ

About

SEO Consultants
What is a nonprofit marketing strategy?
A non-profit marketing strategy is an actionable plan that's designed to achieve a specific goal such as to promote awareness or to raise funds. You can check out our complete guide on nonprofit marketing strategy here.
How do you create a marketing plan for a non profit organisation?
How much should a nonprofit spend on marketing?
Get a Free
45-Minute

Consultation
Discover how Growth Ganik can fulfil all your digital marketing needs and deliver the desired results for your business.