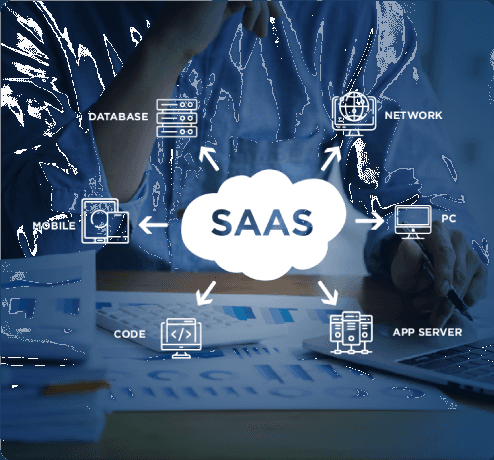 What

is a SaaS

Marketing Agency?

A SaaS marketing agency specialises in providing marketing for SaaS companies that are aimed at helping SaaS (Software as a Service) businesses in meeting their business goals by promoting their subscription-based SaaS products or services.

These typically include acquisition of new customers, generating new leads, increasing conversions, boosting sales and overall growth.
What

is the Difference Between

SaaS Marketing and Normal Marketing?

The basic difference between traditional or normal marketing and SaaS marketing is the differentiated strategies used to market the products and services that SaaS companies sell.

These kinds of businesses sell intangible, subscription-based products and services that cannot be physically seen or felt unlike traditional physical goods. SaaS marketing is a niche type of marketing that is usually undertaken by a B2B SaaS marketing agency.
What
We Do
When creating a marketing plan for your SaaS company, as a SaaS growth agency, we know the one-size-fits-all approach does not work. We go to great lengths in understanding who exactly your target audience is, analysing the gaps, evaluating the competition, and then formulating a winning SaaS proposition.
Our SaaS-centric digital strategy is based on niche targeting for relevant reach and lead generation so we can help you grow your business.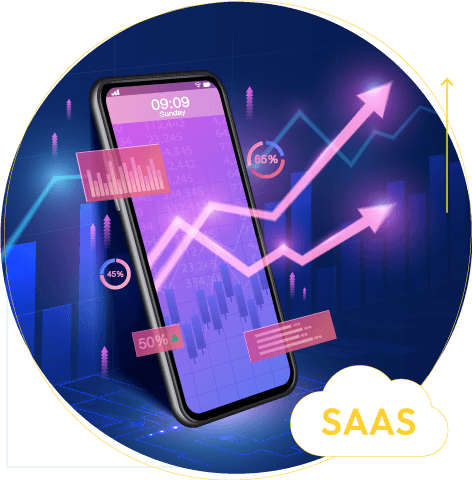 Our
Success
We take pride in letting our actions speak for ourselves. Read our case studies and learn more on how our home-grown brands successfully grew exponentially.
FAQ

About

SEO Consultants
What makes SaaS marketing unique?
SaaS marketing focuses on targeting niche markets and promoting intangible services to their customers in order to achieve their marketing goals unlike traditional marketing. The dynamic nature of SaaS is also based on varying factors such as short sales cycles, subscription-based services, and periodic software updates or versions that need to be considered while crafting digital marketing solutions. This specialised type of marketing is usually done by a B2B saas marketing agency.
How do I create a SaaS marketing plan?
What is B2B SaaS product marketing?
Get a Free
45-Minute

Consultation
Discover how Growth Ganik can fulfil all your digital marketing needs and deliver the desired results for your business.