Result-Driven
Digital Marketing Strategy Agency
We

Focus on Strategy, not just Tactics
Most digital marketing agencies provide tactical services like SEO, paid media, web designing, etc., instead of creating a strategy that outlines the tactics businesses should focus on. Without a proper strategy, companies resort to aimless and wasteful marketing efforts that fail to deliver desired results.
This is where Growth Ganik steps in.
Our key differentiator- A strategy-first approach
We understand your business objectives and develop a laser-focused strategy that leads you to success. It involves understanding your business to provide a clear roadmap and determining the most effective tactics and marketing channels to achieve your growth goals.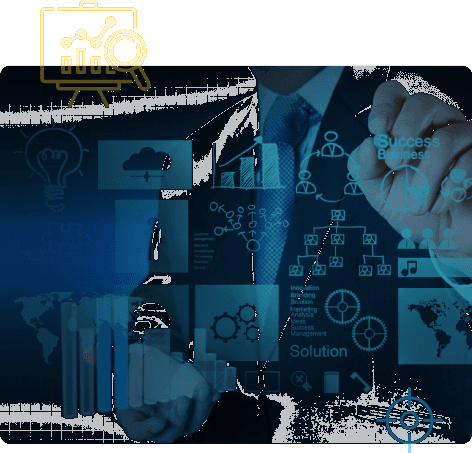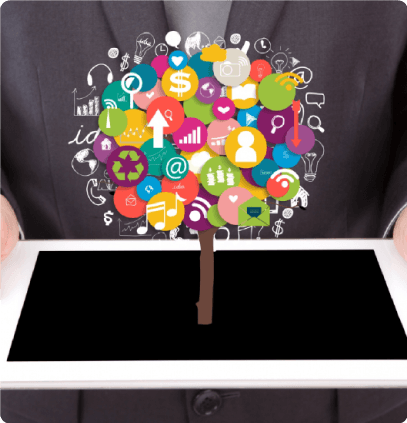 Why

do We Need a

Digital Marketing Strategy?
Avoid directionless and wasteful marketing efforts

Provides a clear path to achieve short/long-term goals

Track ROI with the implemented tactics

Iterate and optimise strategy to better align with your goals

Prioritise your marketing tactics within available resources
How

Does Our
Digital Marketing Strategy Agency Work?
Growth Ganik is a full-service digital marketing agency that specialises in growth consulting. Our innovative strategy-first approach to digital marketing strategy is designed to achieve the desired results within the available budget.
Set SMART Marketing Goals
Growth Ganik helps define specific and measurable growth goals that align with the overall business objectives.
Business & Competitor Analysis
Define Relevant Tactics
Develop Performance-Driven Strategy
Implement the Strategy
Monitor & Optimise Strategy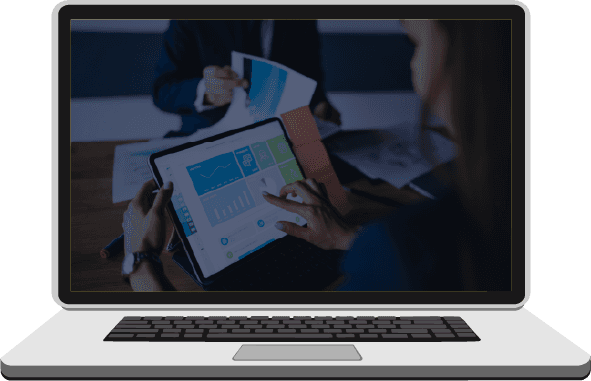 Ready

to Create Your

Digital Strategy?
Book an obligation-free 45 mins consultation with our digital experts to help us understand your specific requirements.
Why

Choose Us
for Digital Marketing Agency Services?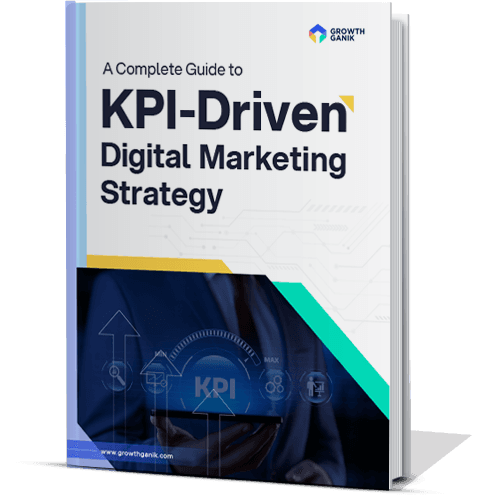 The Complete Guide
to KPI-Driven Digital Marketing Strategy
Our comprehensive eBook explains the benefits of developing a KPI-driven digital marketing strategy for faster growth and higher revenue. Download the free eBook now!
Frequently Asked Questions
What is digital marketing, and how would my business benefit from it?
Digital marketing refers to the use of different channels, platforms, and technologies to promote products and services. It encompasses a wide range of online marketing techniques to build brand awareness, drive website traffic, generate leads, and increase sales.
Here are some of the advantages it offers to businesses:
With digital marketing, you can target your ideal customers and engage with them on the platforms they visit the most.
Digital marketing enables businesses to establish a strong online presence and create brand recognition.
By optimising your website for search engines and running targeted advertising campaigns, you can attract more visitors who are actively searching for products or services like yours.
A digital marketing strategy comprises tactics like SEO, paid media, social media marketing, and email marketing that enable organisations to get more leads and drive conversions.
With the help of various marketing analytics tools, businesses can track and analyse performance in real-time, enabling them to refine strategies and maximise ROI.
How do I get started with your digital marketing services? Are there any free consultation services?
To get started with our digital marketing services, you can click here and book a FREE 45-minute consultation with our digital experts. During this consultation, our team will analyse your business goals and challenges and provide you with personalised recommendations.
What makes your digital marketing agency different from others?
Growth Ganik is a goal-oriented digital marketing agency with over 15 years of invaluable experience in creating marketing strategies. What distinguishes us is our unwavering commitment to a strategy-first approach in shaping a bespoke digital marketing experience for each client. Not just this, we have a team of experts who are masters in testing, iteration, and optimisation.
Can you customise a marketing plan for my business?
Yes, we can! At Growth Ganik, we understand that every business is unique, with its own set of goals, target audience, and industry dynamics. That's why we offer fully customised marketing plans tailored to your business needs.
How long does it take to see results from digital marketing?
This is a common question among those venturing into the dynamic world of digital marketing. While it's natural to expect instant results, the truth is that the timeline can vary depending on various factors.
Here's a breakdown of what to expect:
Short-term impact:

With strategies like search engine advertising and social media campaigns, you can start seeing initial results within weeks. These tactics are designed to generate immediate traffic.

Medium-term growth:

In this phase, the power of SEO comes into play. By optimising your website and content, you'll achieve higher search engine rankings, driving more organic traffic to your virtual doorstep.

Long-term success:

It typically takes around 6 to 12 months to see substantial long-term results from your digital marketing efforts.
Remember, every business is unique, so your results may vary.
Will there be a dedicated marketer to handle my business's marketing needs?
Yes, absolutely! We assign a dedicated marketer to exclusively handle your business's marketing needs. This ensures that you have a single point of contact who not only comprehends your specific objectives but also deeply understands your brand identity and your unique target audience.
Do you offer ongoing support and strategy optimisation?
Yes, we firmly believe that ongoing support and strategy optimisation are vital for the success of any digital marketing campaign. At Growth Ganik, we are committed to provide comprehensive support and continuously optimise strategies to ensure that our clients achieve their desired goals.
Get a Free
45-Minute

Consultation
Discover how Growth Ganik can fulfil all your digital marketing needs and deliver the desired results for your business.